Hawkeye
Cast: Jeremy Renner, Haylie Stanfield, Vera Ann, and Tony Dalton
Director: Rhys Thomas, Bert & Bertie
Platform: Disney+Hotstar
For some time now, 'Marvel' has been expanding its universe has coming up with mini-series. Earlier this year, we saw 'Wanda Vision', followed by 'The Falcon and the Winter Soldier', 'Loki' and the recently released 'What If..'. These mini-series didn't just tell the backstories of the characters but also answered several questions that Marvel fans were searching for. Marvel Studios' fifth mini-series 'Hawkeye', is another such offering that the audience is eagerly waiting for.
Hawkeye story:
'Hawkeye' begins in 2012, when 'Loki' attacked New York with his army and 'Avengers' were busy figthing him to save the world. Little Kate Bishop (Hailee Stanfield) and her family are shown in this scene. After this, the story moves forward with a gap of a few years and advances to the timeline of 'Avengers: Endgame'. At this point, Kate Bishop has become a great archer, while Clint Barton (Jeremy Renner) no longer wants to live as 'hawkeye' but a normal person and gives time to family. However, something happens and Clint has to take the field to defeat the enemies as Hawkeye with help from Kate Bishop.
What makes it unique:
When it comes to special effects or VFX, Marvel has no match and you will get to see them in 'Hawkeye' too. However, the series doesn't just deliver action. Rather, it also has ingredients of love, emotions, and comedy for the family. In fact, Hawkeye isn't Hawkeye in the first two episodes. There is a scene in the series where Hawkeye intentionally loses to Mount Deepdale, which is quite fun to watch.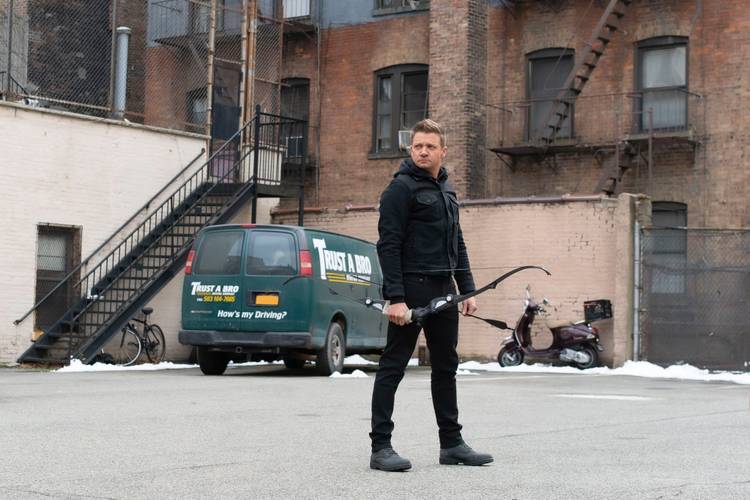 Talking about the performances, everyone has done a great job. Jeremy Renner has been playing Hawkeye for a long time and his experience is visible throughout the series. At the same time, Hailee Stanfield as Kate Bishop offers full support to Jeremy. Vera Farmiga, who plays Kate's mother, and Tony Dalton, who plays Jack, have also kept the detail in their respective characters.
On the other hand, when it comes to directing, this responsibility of 'Hawkeye' has been taken over by Rhys Thomas, Bert & Bertie. So far, only two episodes of this 6-part series have been released, and the direction hasn't disappointed.
Should you watch Hawkeye?
As said above, there are a total of 6 episodes in the first season of 'Hawkeye', and just two have been released so far. If you are a Marvel fan, you can definitely watch this series, we are hoping that it will gradually pick up the pace.