The recent controversy over Sanjay Leela Bhansali's upcoming period drama 'Padmavati' has set Bollywood media on fire (pun intended) and the flames refuse to die down. The project has received criticism for misinterpreting historical facts in the portrayal of the Rajput queen, Padmavati of Chittor. After repeated attacks on Bhansali and vandalism on the sets by the Rajput Karni Sena, the film has been delayed so much that it is predicted to be the most expensive Bollywood movie so far with an increased budget of 200 crores; not by choice obviously. Let's take a closer look at this controversy and why it is creating ripples-often quite violent ones-today.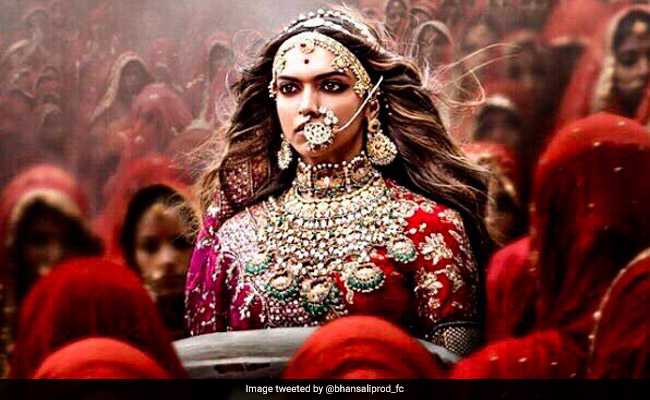 Rani Padmavati (also known as Padmini) was the wife of Rana Ratansen and was renowned for her mesmerising beauty. The acclaims of her beauty reached the ears of the then Sultan of Delhi, Allah-ud-din Khilji and he set out to find out the merit of her praise himself. Uncomfortable with the idea of allowing an unknown man viewing her in person, even with the permission of her husband, she arranged for mirrors to be set up in her room so that the licentious Sultan could see only her reflection which was sufficient to convince Khilji that he needed to possess the Queen. He abducted Rana Ratansen, demanding Padmavati to surrender herself in exchange for his freedom. Ratansen was rescued by his armed soldiers who came under the cover of palanquins that were supposedly transporting the Queen to Khilji. Thus began a losing battle for the Chittor army that vanquished the Chittorgarh fort and the kingdom. The tragic end of Khilji's satanic pursuit was the Jauhar committed by the women of Chittor by jumping into a pyre, led by Rani Padmavati. This violent desire ended with an aftertaste of despair and desolation as well as a fallen kingdom. Yet the women who preferred death over compensating on their honor and dignity shine through the pages of history and Rani Padmavati became an icon for honour-killing.
Rani Padmavati's story is a storyteller's dream and every director's paradise. One cannot blame Mr. Bhansali for falling down this rabbit hole of discovering historical goldmines as this has already, worked successfully for him in the past with Bajirao Mastani (incidentally with the same leading actors Deepika Padukone and Ranveer Singh). However, historical inaccuracies in films have a long tradition in Indian cinema and even blockbuster hits such as Ashutosh Gowariker's 'Jodha Akbar' is rife with misrepresentations. Similarly 'Padmavati' was slated to contain romantic-erotic scenes between Rani Padmavati and Khilji- a historical blasphemy according to most. Till what extent does creative license allow one to botch historical facts and realities? If purity, honour and dignity were considered to be the essential virtues that Rani Padmavati stood for, then, is her persona being tainted through a deliberate love triangle being created between the King, the Queen and the Sultan? This is a classic argument for the misuse of Freedom of Expression.
However, Bhansali has given in to the disputing Rajputs by assuring them that the movie will not involve fantastical erotic scenes causing defamation to the memory of their revered Queen. "Bhansali Productions clarify that there is no romantic dream sequence or any objectionable/romantic scene between Padmavati & Ala-ud-din Khilji" as mentioned in a tweet by ANI News. Historical inaccuracies aside, does one really have the Freedom of Expression in this country if he/she suffers harm (self and property) in response to creative work? Do we live in a country where divergent perspectives on a non-linear history are rewarded by vandalism? What is the role of us as an audience regarding historical representation in the entertainment industry and to what extent are we encouraging this culture? Finally, can we as a community allow violent fundamentalism to assume the authority of censoring arts and culture? The 'Padmavati' controversy raises many unanswered questions that need to be thought upon.